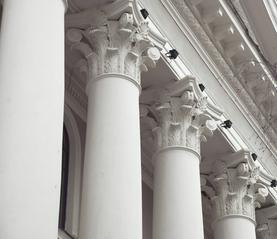 Pierson & Strachan P.C. is a law firm serving clients throughout Lake and Cook Counties, specializing in real estate, estate planning and probate, business law, and other contract matters. From issues that affect your family to those that impact your business, our attorneys provide high-level service to vigorously represent your interests to get you the results you need.
As a boutique firm, we are focused on meeting the needs of clients within our communities. Our complementary areas of experience enable our re attorneys to approach clients' issues from a multidisciplinary perspective.
We listen carefully to clients' concerns and help define objectives clearly, right from our very first meeting. We are then able to develop a strategy for meeting these objectives efficiently, with the flexibility to meet unexpected complications head-on.
We are intellectually curious and share a commitment to continuing education, staying abreast of constantly evolving laws and changing interpretations of existing laws. Our integration of cutting-edge technology into our practice enhances our ability to achieve optimal results on behalf of our clients. The attorneys of Pierson & Strachan share a commitment to community service and leadership. We also share a demonstrated commitment to our clients, and we apply a broad range of skills to meet your needs.
Whether your matter requires no-nonsense negotiating skills, a sophisticated understanding of estate tax laws, or sensitivity to complex family situations, we will work with you and on your behalf to achieve your goals and resolve your issues efficiently and effectively. Call today to speak directly to a real estate lawyer or an estate planning attorney.
At Pierson & Strachan, we believe that open communication with our clients is imperative to establishing trust and working together effectively. We know that engaging an attorney is a leap of faith. This is particularly true when it comes to billing and costs. Without proper communication from the beginning of the relationship, clients may not have any idea what legal services cost until they receive their first bill.
Of course, some situations require more customized services, which may be charged at an hourly rate. In most of those cases, we will offer a quote before we begin our work. We will request a retainer in advance, and the remainder of your fee will be due when the work is complete.
That's it. We find that this approach is the fairest for our clients, facilitates communication between attorneys and clients, and helps us streamline our own work to complete projects efficiently and with the highest degree of quality.