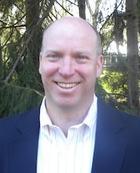 Craig D. Pierson has been practicing law in Illinois for over 20 years. Craig's estate planning expertise focuses on first-time planning for young families as well as more sophisticated plans and amendments for mature families with diverse assets and changing priorities. He has also advised many families on the use of special-needs trusts.
Craig also concentrates his practice in both residential and commercial real estate transactions. He is passionate about ensuring that the closing process for his clients proceeds smoothly and that their interests are protected. Craig has advised clients on condominium conversion, environmental concerns, tax challenges, and has created appropriate corporate and other companies with which to hold real estate. He has also advised numerous clients in creating business entities to enable them to pursue their entrepreneurial dreams.
Prior to joining private practice, Craig gained significant trial experience as an Assistant State's Attorney for Lake County, Illinois. Craig is also skilled in alternative dispute resolution, including mediation and arbitration. His negotiating skills were sharpened while working as an agent on behalf of professional athletes.
Craig has successfully defended clients in high-profile product liability and construction cases. Throughout his career, Craig has both defended and prosecuted commercial and subrogation claims for large, medium, and small companies alike.
Craig grew up in Lake Forest and currently lives in Lake Bluff with his wife and two children. He has also served in leadership roles on several nonprofit boards, including CROYA, Lake Forest Soccer Association, and the Lake Bluff Police and Fire Commission. In his spare time, he enjoys playing soccer with his kids and living out his secret life as a keyboard player with a local rock band.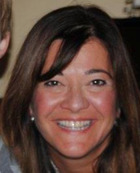 Corinne Mattioli joined the Pierson & Strachan team as a Legal Assistant in January 2018. Corinne's experience includes nearly 20 years as a legal assistant and office manager at Snyder, Clarke, and Fouts in Waukegan, IL.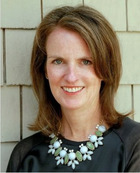 Beth Pierson began working in her current role in Marketing and Operations at Pierson & Strachan in 2014 with the objective of revising business processes and communication systems to maximize client satisfaction.